Welcome to the official website of ChangZhou Co-win New Material Technology Co., Ltd.!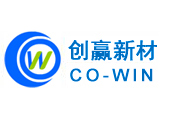 A professional innovative engineering new materials enterprise
Committed to production of polyetheretherketone (PEEK) fiber
INDUSTRY APPLICATION
INDUSTRY APPLICATION
01.Conveyor belt

PEEK fiber is used as a joint for the spiral winding of the papermaking process or as a corner reinforcement for the mesh polyester felt. It mainly enhances and anti-wear, and can effectively improve the service life of the belt. Polyetheretherketone fiber itself is clean and non-contaminating to other contacts, easy to sterilize, polyetheretherketone fiber is also made into mesh conveyor belt for food processing and pharmaceutical industries.

02.Filter screen

Weaving a fine woven fabric (diameter polyetheretherketone monofilament below 0.15mm), resistant to oil, corrosion, and used in fuel filters for aircraft and automobiles. Weaving with pressure filter fabric (diameter 0.15 mm ~ 0.30 mm monofilament, can also use polyetheretherketone multifilament) can be used in the field of chemical production, to help dewatering powder slurry or filter hot melt adhesive; also used in the medical field, in Used in dialysis, diagnostic equipment or chromatography equipment to ensure purity.

03.Composite materials

CF3D/PEEK composite material; one-way braided CF/PEEK composite material, can be applied to aviation, aerospace, medical, sports and other fields. For example, the United States has used CF/PEEK composite materials for the body and wing of an Advanced Fighter (ATF) model, which is APC (HTX). The APC-2 is a unidirectionally enhanced grade of CelionG-700 carbon fiber and PEEK multifilament fiber. It is particularly suitable for the manufacture of helicopter rotors (the US stealth helicopter LHX has adopted this composite material) and missile housings. In addition, the F117A's fully automatic empennage, the abdominal siding of the C-130 transport aircraft fuselage, the French gust fighter fuselage skin, etc. all use this composite material.

04.Conveyor belt

Braided sleeve bushings (usually 0.2-0.3mm monofilament weaving): wires for protecting harsh environments, electronic circuits; sutures and ligaments: excellent recovery and high energy absorption make PEEK fiber suitable for medical sutures and ligament materials, as well as other rope and string products; ropes: composite yarns made of ropes, used to filter fabrics and belt reinforcements; strings: sports strings and tube strings, especially tennis strings and strings, with unique properties.

05.Potential applications

Radiation resistant, flame retardant special overalls;?
flame retardant, waterproof, anti-UV and anti-aging tents;?
electromagnetic shielding flexible materials (electromagnetic shielding mesh and fabric);?
high temperature resistant, corrosion resistant desulfurization and dust removal materials (dust bag);?
thermal insulation blanket .
五月天精品一区二区三区_国产精品午夜爆乳美女_亚洲性日韩精品_青青伊人久久熟女久久尤物